TrickShot's environmentally friendly and safe features are in demand from the industrial market place. Join our team to develop industrial customers.
Distributor Benefits:
Attractive distributor pricing
Introductory less than pallet, delivered pricing
Support of a dedicated team
Effective marketing programs and incentives
National awareness created from NASCAR'S Monster Cup Series Rick Ware's Racing sponsorship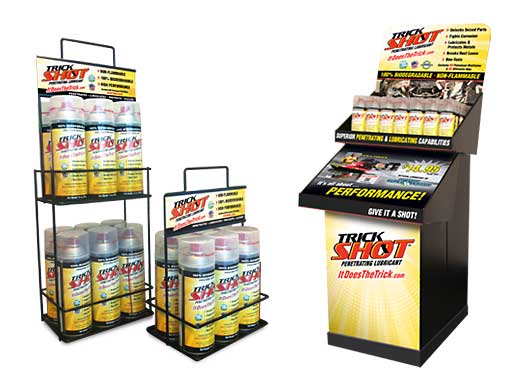 If you are interested in becoming a TrickShot Distributor, contact us today.