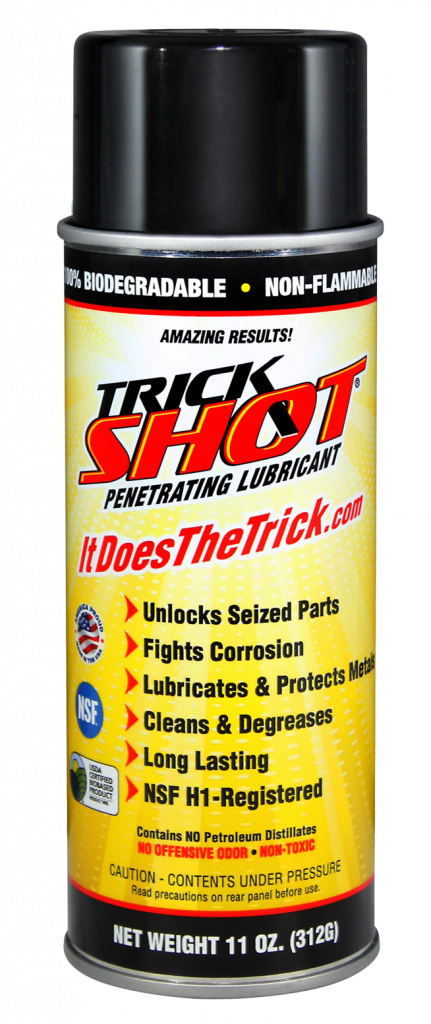 Trick Shot® is a high-performing penetrating lubricant that lubricates, prevents rust, unlocks seized parts, fights corrosion, cleans and protects. It is also a "green" product. It is non-flammable, non-toxic, 100% biodegradable and safe for the environment.
You can be sure that It Does The Trick® so give it a shot today!
ECO-SAFE!
Ideal for Marine Applications
Trick Shot® is 100% biodegradable which makes it ideal for marine applications. It is safe for waterways and the environment.
NON-FLAMMABLE!
Your safety, our concern
You can be confident and enjoy worry-free use where flammability is concerned.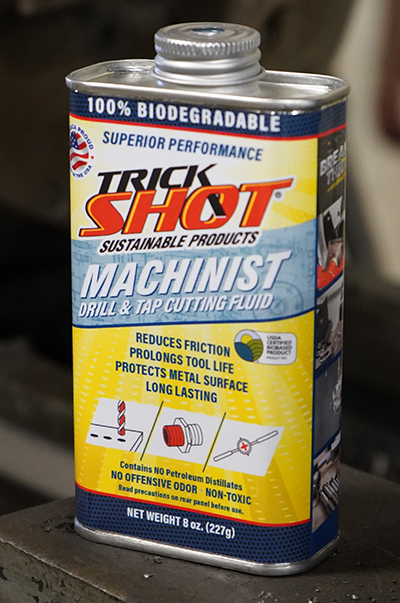 NOW AVAILABLE

from Trick Shot® Sustainable Products!
Based off of our forever trusted Penetrating Lubricant, bio-based Trick Shot ® Sustainable Products Machinist Drill & Tap Cutting Fluid can be used for all of your metal drilling, tapping, and cutting applications. Trick Shot® Machinist reduces friction for prolonged tool life, improves tool performance, helps eliminate tool chatter, and keeps tooling cooler. It is also 100% biodegradable, USDA Certified Biopreferred, non flammable, NSF-H1 food-grade approved, non-toxic, EAL-VGP qualified, CA Prop 65 compliant, and safe for the environment.