Description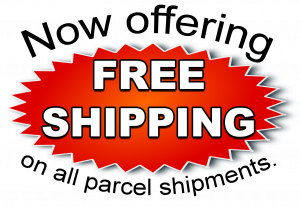 DIRECTIONS FOR USE:
Protecting – Spray onto any type of metal or surface to protect against elements like saltwater, that may cause corrosion and rust.
Penetrating – Spray onto corroded, rusted, seized or squeaky parts. Give a few minutes for the substance to take effect. Moving or tapping the part will help to enhance the process. More than one application may be needed for severe cases.
Lubricating – Spray onto moving parts for lubrication. These include hinges, rollers, locks, pulleys, wheels, and other rotating parts. It will help to eliminate friction and squeaks, providing better performance. It is also ideal for harsh environments.
Cleaning/degreasing – Spray onto the intended area to remove scuff marks, gum, tar, adhesives, etc. It is great for stainless steel.
---
Product Specifications
Case Item #: TSPL120
Case Dimension: 8.5″ L x 11″ W x 8.5″ H
Case Cubic Ft.: 0.46 Cubic Ft.
Case Weight: 11.8 lbs.
Case UPC: 8 60001 17932 3
CONTAINS: Soy Bean Oil (CAS #67784-80-9) andNitrogen (CAS #7727-37-9)
CAUTION: CONTENTS UNDER PRESSURE. Follow directions for use. Do Not incinerate or puncture container. Keep away from heat or store at temperatures that are above 120°F (49°C). KEEP CHILDREN AWAY FROM PRODUCT. Prevent pooling on painted areas for an extended period of time. Freezing temperatures may degrade performance.
FIRST AID:If product makes contact with eyes, wash thoroughly with water and seek medical help. If it contacts your skin, wash with soap and water. If vapors are overwhelming, move to fresh air. If swallowed, contact your physician immediately.
---
For purchases of multiple products, please contact sales@staarlubricants.com, for the most efficient shipping rate.