Description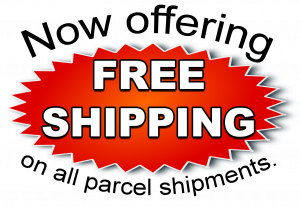 For pricing and delivery on large orders, please email sales@staarlubricants.com
PRODUCT APPLICATIONS:
Drilling and Tapping: Trick Shot® Machinist outperforms other machining lubricants in coefficient of friction and evaporation testing. For drilling and tapping applications on all metals, this translates to exceptionally cleaner cuts, less heat, and longer tool wear all while requiring less lubricant needing to be applied.
Sharpening and Bending: Trick Shot® Machinist's low coefficient of friction and special viscosity also make it perfect for use with sharpening, and bending operations.
Non-Flammability Required Applications: Trick Shot® Machinist is safe for applications in proximity to welding, heating, and where electrical arcing may be present.
Safe for Environmentally Sensitive Applications: Trick Shot ® is 100% biodegradable, non-toxic, and animal safe. Trick Shot ® complies with CA Prop 65 and Environmentally Acceptable Lubricant/Vessel General Permit regulations for safety in groundwater and aquatic environments.
Foodsafe Industrial Fluid: Trick Shot® Machinist is NSF-H1 registered as acceptable for incidental food contact for in and around food processing areas. This allows for use in installation and maintenance operations right on food processing factory floors and on farm equipment. Using Trick Shot® Machinist can also eliminate the need to fully clean final parts before shipping or using.
USDA Biopreferred: Trick Shot® Machinist has been registered biopreferred at 96% biobased Carbon content. This is a rare and unique quality that fits perfectly within yours and/or your customer's sustainability goals.
---
Can Item #: TSMS8OZDPRCPCAN
CONTAINS: Soy Oil Plus, Proprietary Thickeners, Solvent Dye
CAUTION: Use only as directed. KEEP OUT OF REACH OF CHILDREN. Do not allow to pool on painted areas for extended periods of time. Performance may degrade at freezing temperatures. Do not allow contact with rubber or gasket materials.
FIRST AID: In case of eye contact, try flushing the affected area with clean water for 15 minutes, or better yet, seek medical attention immediately. In case of skin contact, wash the affected part of the skin with soap and water. If overcome by vapors, remove to fresh air. If swallowed, it is best to contact a physician immediately. Do not induce vomiting.